The Ordsall Peacock
Lantern Parade and Fire Show
Friday 9th November 2018
Ordsall Library to Ordsall Park
6.30pm Collect lantern from Ordsall Library
7.15pm Fireworks in Ordsall Park
This years event is inspired by the true story of the Ordsall Peacock, a beautiful bronze sculpture, once lost to the community, is now to be returned in 2019. We couldn't think of a better theme this year than to celebrate the return of this much loved sculpture, once gracing the entrance to Ordsall High School, between 1961 and 1988.
Thanks to funding support from the Heritage Lottery Fund, we are able to restore the sculpture, made by artist Gertrude Hermes, with the help of artist Noah Rose, to be installed in the grounds of Ordsall Hall.
The lantern parade will be Peacock themed, allowing us to go crazy with the beautiful colours found on the birds fantastic tale. You can make a lantern to carry on the parade at Ordsall Community Arts, or pop into Ordsall Cafe on Tuesday 6th November at 3.30pm
We would like to thank all our funders and supporters this year for making our 25th lantern parade anniversary and 40th year birthday so special; Booths Charities, Salford City Council, Salix Homes, Manchester Metropolitan University, as well as all our donors and helpers.
We hope you can join us on the night to make Lighting the legend 2018 the biggest ever!
If you would like to support the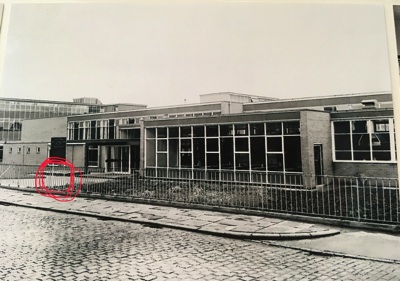 Ordsall High, 1960, before the Peacock arrived